My mother was labeled the worry-wart of the family, the overly cautious one.
I will thank her every day of my life for being overly cautious and protecting me from a dangerous family member.
---
Sometimes I feel invisible.  I clean the things  I play the games  I fix the ouchies  I stock the fridge  I clean some more I make the meals  I read the books  I love on the children  I worry over the finances   Then he comes home from work. The children scream with delight that daddy's home. He comes home and I continue to do all the things. I make the dinners I do the dishes  I wipe the counters  I sweep the floors  I start the laundry I forget about the laundry  I wipe the faces  I start the...
---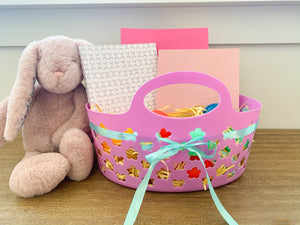 Spring is here in Utah! It's 60 degrees with a light breeze in the air, and Easter is around the corner!  With my baby due the week before Easter Sunday, I decided to be extra prepared by prepping for Easter a few weeks in advance.  For Easter baskets I like to keep things simple, meaningful, and useful. We focus a lot on our faith based beliefs surrounding the holiday, but also on spring. I'm a believer in gifting them things they will need and use throughout the spring time, with an emphasis on Christ as well.  Here's a list of...
---
Did you know there is scientific proof behind the power of journaling? I always thought journaling was a great way to keep memories, but it turns out it is much more than that! I did a lot of research before I dove in to create these journals, and I was amazed at what I found out when it came to how important journaling could be to your overall health. So...let's dive right in to the top 5 scientific reasons to start journaling today.  1. Journaling reduces stress:  In all of my research one of the number one reasons to journal...
---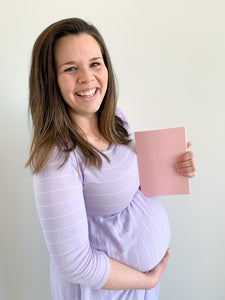 Our focus this week has been all about maternal mental health. Have you ever felt off in motherhood? Did you experience depression or anxiety as a new/young mom? This week we talked all about what to watch for, ways to help yourself and others, and began normalizing the conversation surrounding maternal mental health.  Our journal prompts were created based off of my experience with Postpartum depression and anxiety. If you're looking for a journal to support you in your mental health journey our Daily Journal is the perfect place to start.  My Story:  When I had my 1st child, a...